Sean Mason of CRER represented the buyer, Mavrek Development, in the purchase of 3817-19 N. Ashland Ave, Chicago, IL 60613, which closed for $2,800,000.
The former Zia's Lago Vista restaurant site will be redeveloped by Mavrek into a 48-unit luxury apartment building. The project will feature studios, one- and two-bedroom units and will include amenity space that will grant tenants access to Peloton bikes, co-working space and outdoor grilling areas.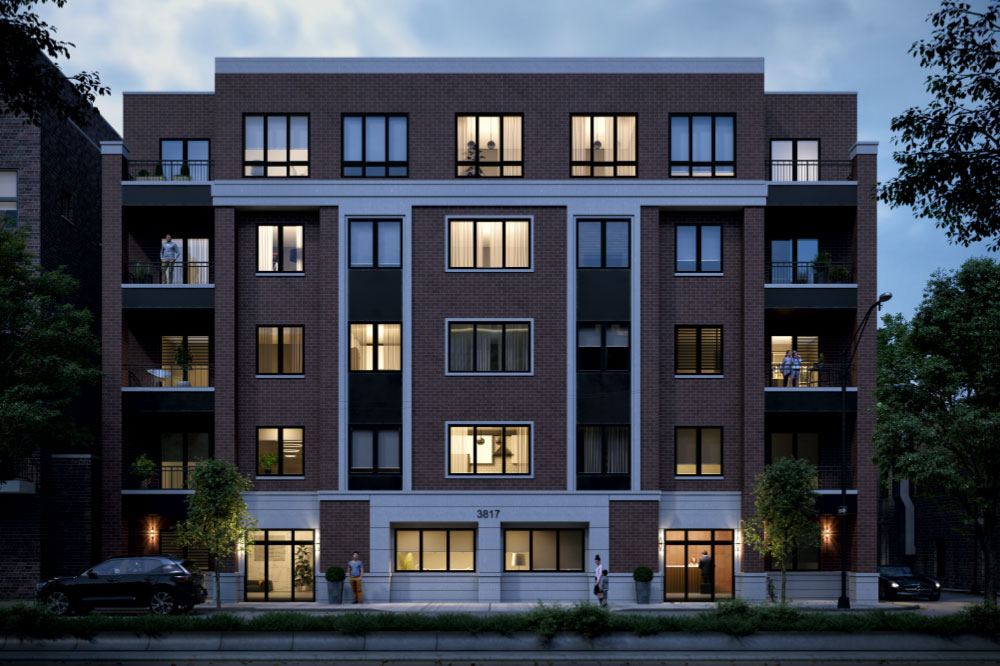 The new development will also provide 21% affordable units, bringing much-needed affordability to the Lakeview neighborhood. Alderman Matt Martin said the "proposal fits the Alderman's development priorities of focusing density on the 47th Ward's arterial streets; increasing the Ward's stock of family-oriented affordable housing; and emphasizing affordability in Transit-Oriented Developments (TODs) to ensure equitable access to the area's rich transit infrastructure." This is Sean's third deal representing Mavrek. Dan Piedmonte of GDP Group represented the seller, a local restaurant group.
In the news:
REJournals (10-28-2021) – CRER Brokers $2.8 Million Sale of Redevelopable Site in Lakeview
BlockClubChicago (02-02-2021) – 5-Story Apartment Building Could Replace Zia's Lago Vista Restaurant In Lakeview
BlockClubChicago (04-21-2021) – Zia's Lago Vista To Become 5-Story Apartment Building, Bringing 'Much-Needed Affordability' To Lakeview, Alderman Says
Similar transactions:
CRER (04-23-2021) – Sean Mason Reps Both Sides in Off-Market Uptown Land Redevelopment Deal
CRER (08-14-2018) – Michael Weaver and Sean Mason Broker Close ByLine Bank Redevelopment Side